I think a lot of people maybe overlook Mannheim and what a great little city it is. From Kaiserslautern, it's a short drive away (maybe an hour) and about the same on the train. The best part about the train is that it drops you off right in the heart of the downtown area, where there's tons of great shopping, many restaurants to choose from, and in the summer it's a close walk to two beautiful parks (Friedrichplatz around the water tower and Luisenpark a few blocks over).
But you don't want to hear about that stuff, do you?
Of course not! Christmas is way more fun!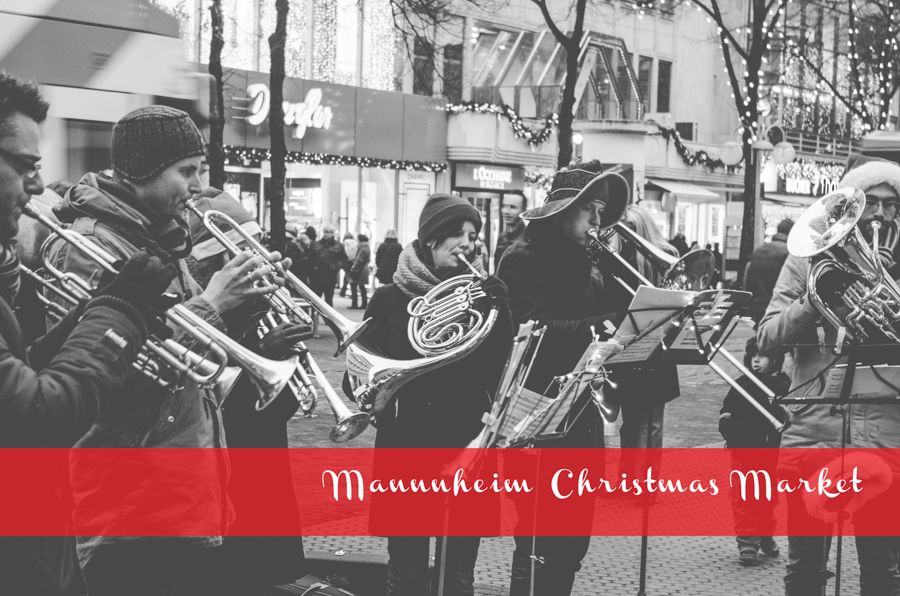 The markets in Mannheim are set up all over the downtown area, in the Marktplatz, the Paradeplatz, and the Friedrichplatz most notably. Those are the easiest to find, but there are smaller ones as well if you want to walk or drive around.
Last year in the Scipiogarten on the backside of Englehorn Sports was a very small market that had lots of really nice artisan goods. Alas, they also had a "no photography" sign. Understandable, since everything was handmade and so beautiful.
I felt like they had a really good selection of things to buy in Mannheim. Clothes, shoes, jewelry, home goods, Christmas decor, and even the art pieces mentioned above. And it's nice to be able to pop into a heated store every now and then to warm up a bit.
The market on the Friedrichplatz had the best deals I've seen anywhere on some really pretty Christmas pyramids, which is why I'm skipping Thanksgiving tomorrow and heading to Mannheim. I've lived here for 3 Christmases and I still don't have my own pyramid. Tomorrow is my day!